Mother's Day Restaurants In Manhattan
Restaurants For Brunch & Dinner on the Upper East Side, Upper West Side, Midtown, East Village
April 4, 2016 / Manhattan Neighborhoods / Manhattan Restaurants / Manhattan Buzz NYC.
Mother's Day isn't that far away [May 8th 2016]. It's a good time to let your loved one know you care. Flowers, gifts and brunch or dinner are always welcome, as is any thoughtful gesture that provides some measure showing your appreciation of your mother or the mother of your children. After all, without mothers, we would all cease to be.
It's best to book a restaurant reservation for Mother's Day brunch, as on Mother's Day in Manhattan, many restaurants are full. So if you're thinking about eating out at a restaurant this Mother's Day on the Upper East Side, Upper West Side, Midtown or East Village; it's best to do your research early, and call ahead to book Mother's Day restaurant reservations.
Mother's Day History - Restaurants In Manhattan
The origins of Mother's Day in the United States began with the efforts by Anna Jarvis in honor of her own mother. According to Wikipedia, Anna began the campaign in 1905 - the year her mother died - and in 1910 West Virginia was the first state to adopt it as a holiday. In 1914 Woodrow Wilson made the second Sunday in May as a national holiday to honor mothers.
Click this link to view a brief guide of Mother's Day restaurants in Manhattan where you will find links to Manhattan restaurants we've visited in the past or have reviewed. The restaurants we've reviewed include a mix of high, medium and budget priced restaurants that are spread throughout the borough and offer a large variety of ethnic cuisines. Enjoy.
---
Mother's Day Restaurants In Manhattan
April 4, 2016 / / Manhattan Neighborhoods / Manhattan Restaurants / Manhattan Buzz NYC. Continued.
Mother's Day will soon be upon us and it's time for all fathers, husbands and children to find the right restaurant to celebrate Mother's Day brunch or dinner on the Upper East Side, Midtown, the Upper West Side, the East Village, the West Village, SoHo and Chelsea.
Mother's Day Restaurants In Manhattan
Given Mother's Day falls on a Sunday every year, you can beat the rush and surprise her by taking her out on a preceding day, but many women prefer joining the community of mothers on their day out - and their day out of the kitchen.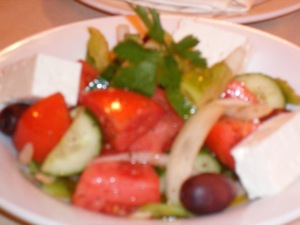 Taking the mother in your life out for Sunday brunch or diner works in your favor because many restaurateurs offer one day brunch or dinner specials in honor of mothers. The sooner your book, probably the better as getting a reservation for this Mother's Day weekend should be very doable now.
Mother's Day Restaurants In Manhattan - French Restaurants on the Upper East Side & Italian Restaurants on the UWS
The following is a list of links to Gotham Buzz restaurant reviews. These restaurants were selected based the food quality, the ambiance and the service of these restaurants which made them notable within their categories.
This is not meant to the beginning of what will one day become a rather long list as there are many more fine Manhattan restaurants we wish to review. But in the meantime this is what we have to offer.
Mother's Day Restaurants In Manhattan - French on the Upper East Side, American in Gramercy Park, Modern American Cuisine in Midtown, & Italian on the Upper West Side
You may click here to read the reviews of the many restaurants we reviewed including:
1) D'Orsay French Restaurant Upper East Side UES
2) Friend of a Farmer Gramercy Park
4) Cesca Italian Restaurant Upper West Side UWS
5) Cafe Luxembourg Restaurant on the Upper West Side UWS
6) Isabella's on Columbus Upper West Side UWS
7) Guastavino's in Midtown
8) Doc Hollidays, Lanza's in the East Village NYC
9) Boulet in Tribeca
10) something in SoHo Little Italy
Editor's Note - Sometimes Photos Don't Do Justice, Check Review
Be a
dvised that some of the reviews have been written and photographed far better than others based on the (in) experience of the writer / photographer. But we have visited all of these restaurants and believe them to be quite commendable within their price range and category. Also note that telephone numbers and maps to each of these restaurants may be found using the search function on this site.
Click here to scroll through the evolving Manhattan Restaurants section of this site or use the links above or search function below to read reviews of Manhattan restaurants.
Click here for Mother's Day restaurants in Queens.
---
Manhattan Restaurant Links
Click on these advertisements for promotions, discounts and coupons by retailers and restaurateurs in Astoria and nearby Queens.
Upper East Side Neighborhood Related Links - NYC
Click for Manhattan Restaurants
Click for Upper East Side Restaurants
Click for Gramercy Park Restaurants
Click for New Years Parties & Restaurants
Click for Halloween Parties Manhattan Restaurants
---
Site Search Tips. 1) For best results, when typing in more than one word, use quotation marks - eg "Midtown Neighborhood". 2) Also try either singular or plural words when searching for a specific item such as "gym" or "gyms".
Click this link to search for something in our Manhattan Business Directory which will soon contain hundreds of listings.
---
Click the log in link below to create an ID and post an opinion.
Or send this story to a friend by filling in the appropriate box below.
---